To promote brain injury awareness and offer encouragement to brain injury survivors and their families.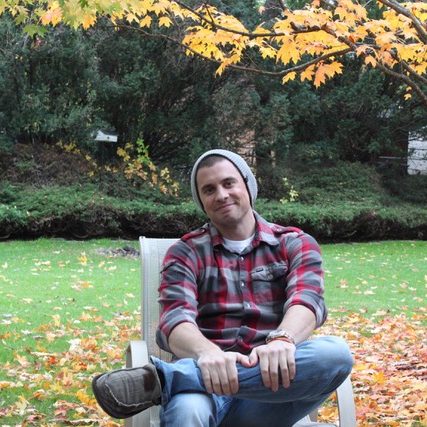 Bob Tipton
Founder, Beanies On Brains
In November 2010, while iron working in Chicago, Bob sustained a traumatic brain injury. He fell nearly 30 feet to the concrete below, as the floor collapsed beneath him.* While he never would have "wished" for this traumatic event to take place or for his career in iron work to come to an end, after years of rehab and prioritizing his recovery, he was able to have a fresh start. Bob believes, "TBI wasn't the end of my life, but a new beginning." In 2017, Bob and his father established a real estate investment company in Arizona, where they currently reside. Additionally, Bob established this nonprofit organization which is extremely near to his heart. Before moving to Arizona, Bob and Katie volunteered for the Rehabilitation Institute of Chicago's (now Shirley Ryan Ability Lab) Adaptive Climbing Group. Bob studied film at Calvin College before beginning his career in iron work. It was at Calvin that he discovered his passion and natural talent for rock climbing. Bob served as a mentor and  informal coach to other climbers; His care and concern for others' safety and respect for the sport was apparent, as was his eagerness to motivate others and help them grow by overcoming mental or physical obstacles. Other than rock climbing, Bob also enjoys hiking, sports, music, photography, traveling, and spending time with his family. Through Beanies On Brains, Bob hopes to encourage and inspire other brain injury survivors, showing them that a good life is possible after brain injury. *See home page ("My Story") for more about his injury and recovery.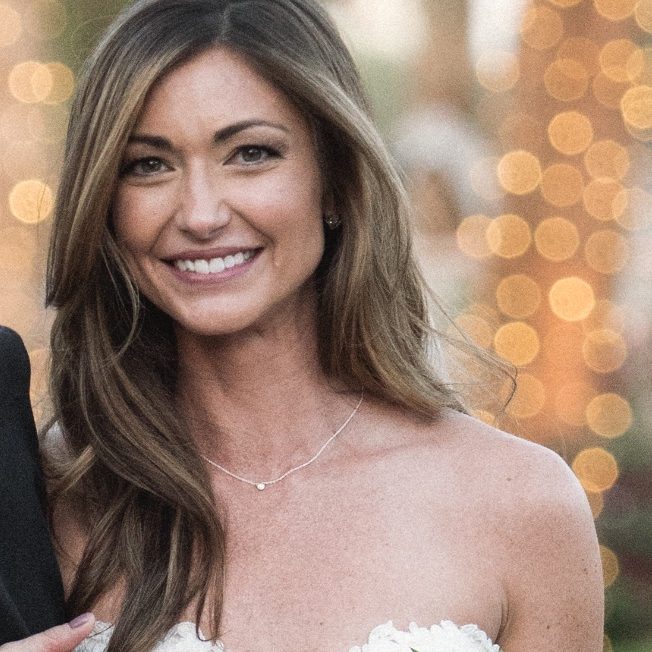 Katie Tipton
Co-Founder, Beanies On Brains
Katie and Bob met in Chicago just one week before his brain injury. Despite having gone on only one date, they believed that there was something special in one another, worth fighting for. So, their relationship endured through the most challenging years of Bob's life. Katie recalls something Bob once said, "Traumatic brain injury may change your entire body and challenge your mind, but it won't change your soul." Bob's brain injury never overshadowed his bright spirit and strength of character, nor his sense of humor and ability to make Katie laugh ALL the time. 😉 Six years later, in 2016, they moved from the midwest to Arizona and married the following year. Katie earned a B.A. in Organizational Communication and graduated Summa Cum Laude from Saint Xavier University. After climbing the ladder in hospitality leadership with Hyatt (5+ years) and Hilton, she left in 2017 to help Bob establish the nonprofit, Beanies On Brains, and complete Yoga Teacher Training. She currently teaches yoga in the Phoenix area and has developed a passion for supporting the mission of Beanies On Brains. Katie has always had a heart for volunteering, having served at her former elementary school as a reading mentor and at Children's Memorial Hospital (now Lurie Children's Hospital) in the psychiatric unit. Before moving to Arizona, Katie and Bob volunteered for the Rehabilitation Institute of Chicago's (now Shirley Ryan Ability Lab) Adaptive Climbing Group. She naturally loves yoga, hiking, running, climbing, anything outside, traveling, cooking, and spending time with her family. Katie and Bob just welcomed a healthy baby girl, Gabriella Mar, into the world on December 4th, 2018!
Beanies On Brains is a 501(c)(3) nonprofit organization founded in 2017 by Katie and Bob Tipton. 100% of donations and merchandise proceeds supports their mission.